Corporate Dive Events
Reward Your Team!
Reward Your Team with an Event They will Want To Attend!
Don't have your employees come back from your next team building rolling their eyes and complaining. Give them a program that will exercise communication, problem solving and collaborative skills, while allowing them to have a GREAT time they will thank you for!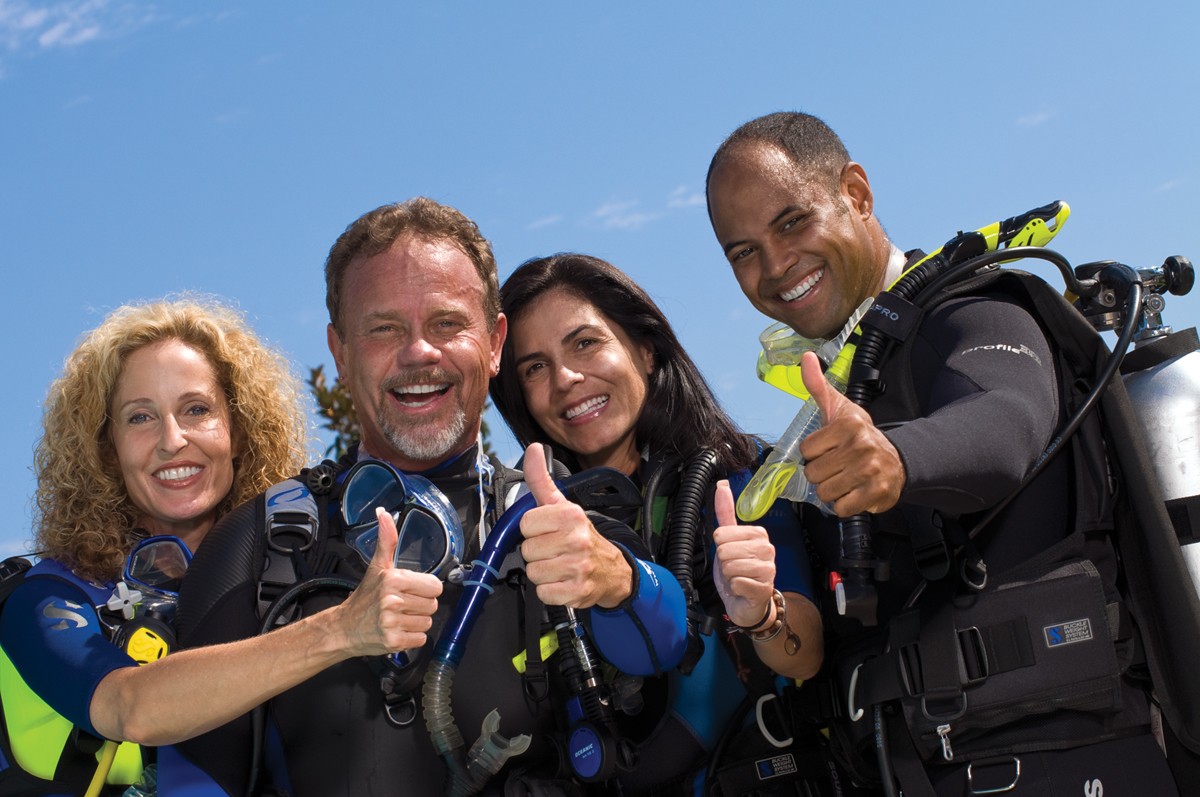 GREAT THINGS NEVER COME FROM COMFORT ZONES!
This course is a perfect Team Building Exercise for Companies wanting to give your employees unforgettable and fun team bonding and professional development, with our Scuba Diving Session. Tailored to your company needs, Dive Kawartha offers corporate team building days or evenings and entire weekends that will focus on the employee development and motivation that your business needs, while engaging them in an exciting way that will increase your employee value index substantially. Specifically, we can tailor an experience that will enhance;
Communications
Teamwork
Planning
Organisational Skills
Team Management
Personal and Team Confidence
Sales Soft Skills Development
Presentation skills
Your team doesn't need to be certified divers, we offer experiences that can be tailored to those that have never scuba dived before. You can't talk underwater so communications must be clear and concise, planning prior to entering the water must be organised and precise. We'll start with some ice breakers and a short briefing on scuba diving, following this we'll take your team on an underwater discovery experience. Once everyone is comfortable we'll demonstrate some basic safety scuba diving skills. What happens after this is a choice that you make from our tailored programmes. We will work with you to ensure you achieve what you need to. We guarantee you'll have fun and discover things about yourself and your team which you may not have already known! We can customize a short program offering a pool scuba experience with a single development module, or we can work with you to plan progressive workshops that will allow your employees to become fully certified while they work through several of the development modules. Get an advertising return on your team building – following a full certification program will help you plan and run a local clean-up event hosted by your business that will offer a unique opportunity for giving back to your local community in a way that will turn into great publicity for your brand. Email us with your needs and we'll work with you to meet them.
Events will be customized to fit group size and your objective.